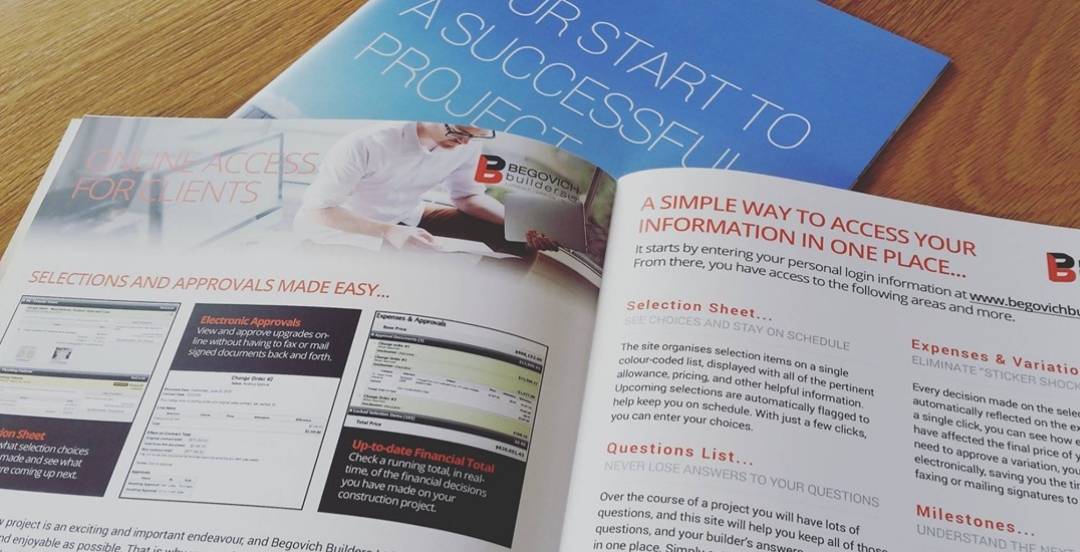 Steps to Consulting, Designing and Building your New Home
Thinking of building or renovating and don't know where to start?

The task ahead can be daunting and we know what an investment it is and can be years of planning and thought.

From the beginning of your build / project to the end stage, we will guide and assist you in understanding each stage of the process.

We can help you with the planning and design stage where we work closely with leading designers to turn your ideas into concept plans, or come to us with concept plans already and from there we can take your concept plans into the quote stage and finalise sub trade quotes and your choice on fixtures and hardware. We work through options until we come to a finalised quote within your chosen budget. This alongside project management and our transparent pricing it can ensure you are kept informed and your project is managed on time and on budget.
Contact us about your dream home
Contact Shaun or Hayden to discuss your ideas or plans. We will arrange a meeting onsite if able this allows us to gain better insight into your project and visions you have.
Arrange a personal consultation
Bring any information, ideas or plans you already have so we can get a better idea of your project in mind. We work closely with designers and architects who can sketch a floor plan and other views, so you can see your ideas take shape and become a reality.
We consult our sub-trades on your project
From a detailed plan we make contact with our subtrades to provide detailed quotes on their specified work for your project. We have proven and reliable subtades that we work with on a regular basis however if you have someone in mind that you would like to have us work with on your project please don't hesitate to discuss with us.
We present you with a price estimate
You'll get an estimate of cost and scheduled timeline. At this point you can easily make changes. You may find the estimate is higher than your budget will allow this enables you to make changes to keep within your chosen budget. We can help by suggesting alternative materials or methods, or by tweaking the Concept Design slightly.
We prepare a detailed quote
Based on the project plans you'll see how the costs of your project are broken down in detail including materials and each subtrades costings.
Getting started
Once you accept the final design and quote, you will then go over all the paperwork with us. You'll approve the proposed start date and scheduled timeline and you can sit back and watch your project turn into reality.
Construction begins
Your project beings - you will be given access to the app co construct where you can closely follow and communicate with all subtrades involved in your project. There will be regular site meetings, progress reports and photos, as covered in our guarantee.
Your project becomes reality
You will see our experienced and friendly team working quickly and efficiently, with close attention to detail being lead by our proven and qualified project managers.
Your dream becomes reality
Once your home is complete, we will make sure you are completely satisfied with all the finer details by organising a walk through with you to ensure you are happy with the final touches. We complete the final stages with a thorough professional clean of your new build to ensure you are ready to move in and make your new build your home from day one!
Annual building follow up
Your satisfaction is our priority. Each year we make contact with you to offer a building follow up and ensure everything is going well with your new home.